Spraycraft SP45K Professional Airbrush
£83.00.
Versatile design
• Broad coverage and fine detail
• Ideal for intricate design & detailing work
Spraycraft SP45K Professional Airbrush      
This professional airbrush kit is designed to take on any task, with three nozzle sets and interchangeable cups included it will handle broad coverage & fine detail with ease.
Spray inks, watercolours, dyes, acrylics, water-based lacquers & enamels.
· Dual Action
· Excellent atomisation
· Comfortable well-balanced body
Includes 3 cups (2cc, 7cc & 12cc), 3 needle/ nozzle sets (0.2, 0.3 & 0.5mm) & micro-adjuster for maximum versatility!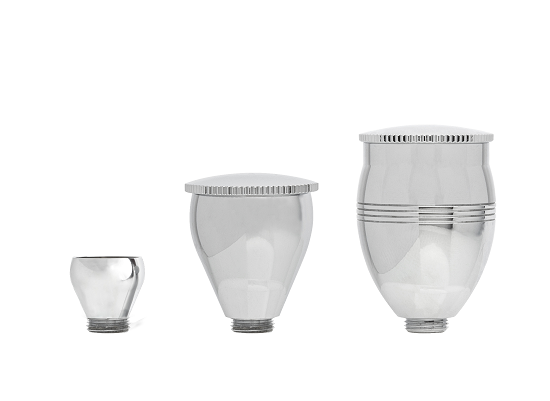 Specifications
Dual Action
Internal Mix
Gravity Feed
Nozzle dia. 0.2, 0.3 & 0.5mm
Needle 0.2, 0.3 & 0.5mm
2cc, 7cc & 12cc Cup
15- 50 PSI operating pressure
1/8" BSP hose connection
Contents
SP45 Airbrush
Nozzle (0.2, 0.3 & 0.5mm)
Needle (0.2, 0.3 & 0.5mm)
2cc Cup, 7cc Cup & Lid, 12cc Cup & Lid
Wrench
1.8m Hose (60")
1/4"- 1/8" BSP adaptor
Spraycraft
The Spraycraft range is a collection of great value airbrushes, ready-to-use kits, and accessories for the beginner as well as the enthusiast. From easy-to-use single action broad stroke to dual action detailed airbrushing, Spraycraft offers the right solution.
Price includes delivery to the UK mainland (excl Scottish Highlands). You can add this product to the shopping basket and pay with a credit/debit card, or with PayPal.