LifeColor Dust Pigment and Colour Combo Set (22ml x 6)
£18.50.
Water soluble acrylic colours for modelling and hobby. LifeColor is excellent for paint brushing or airbrushing on plastic, resin, metal, vinyl, wood, cloth and ceramic.
This set has been developed to simulate dust over vehicles. The set contains 3 pots of powder pigments and 3 acrylic colours. The Pigments and the colours have been developed to create realistic and harmonious effects.
This set includes:
PG 111 Northern Europe Dust – Pigment
PG 112 Eastern Europe Dust – Pigment
PG 113 Southern Europe Dust – Pigment

Effects produced using the LifeColor Dust Pigment & Colour Combo Set

UA 910 Northern Europe Dust – Acrylic
UA 911 Eastern Europe Dust – Acrylic
UA 912 Southern Europe Dust – Acrylic
Using LifeColor Pigments:
LifeColor Pigments can be mixed with water, alcohol or other solvents and turpentine or white spirit for oil paints. Apply the mixture with a brush or an airbrush that has at least a 0.3 needle and nozzle setup due to the thickness of the pigment. You can also apply the pigments with a dry brush obtaining shades of dirt or dust. By mixing colours and pigments you can obtain a dense paste for simulating 3D effects, which can be very useful painting tracks or simulating rust.
We have special stiff rounded cut brushes for applying LifeColor pigments/powders and applying and polishing LifeColor reflecting agent. Includes 2 brushes in a plastic envelope – size 2 and 4.
Using LifeColor Acrylics:
Clean surfaces to be painted
For airbrushing, dilute the colour to a milky consistency using water or LifeColor Thinner.
Airbrush at very low pressures. (Iwata airbrushes give the best performance and atomisation at low pressures.)
Apply colour in thin coats with a brush or airbrush
Allow to dry completely between coats
Clean your airbrush with airbrush cleaner and flush through with water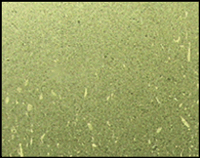 Pure pigment over the base colour applied with a flat and soft brush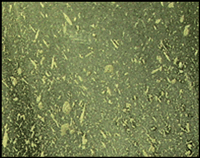 Colour and pigment mixture applied splashing the wet mixture with a big stiff brush over the base colour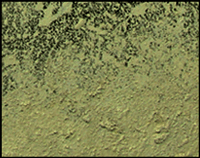 Wet mixture of colour and pigment over the base colour with a soft round brush
Price includes delivery to the UK mainland (excl Scottish Highlands). You can add this product to the shopping basket and pay with a credit/debit card, or with PayPal.