LifeColor British Railways – Late Period 1970/1990 – Set 3 (22ml x 6) [LC-XS12]
£15.99.

Satin gloss water soluble acrylic colours for modelling and hobby. LifeColor is excellent for paint brushing or airbrushing on plastic, resin, metal, vinyl, wood, cloth and ceramic.
This set includes (22ml x 6):
UA 813 Rail Blue
UA 816 Rail Grey
UA 827 Warning Panel Yellow (Late)
UA 828 Coach Roof Blue Grey
UA 829 Railfreight Red
UA 830 Railfreight Grey
This set is particularly useful for scale models of: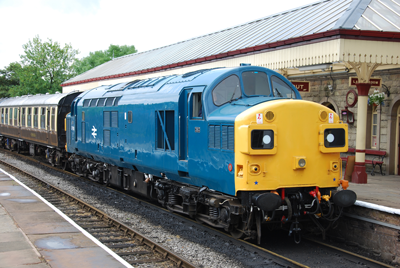 A special thanks to George Dent for the artwork and help in making this set!
Using LifeColour
Clean surfaces to be painted
For airbrushing, dilute the colour to a milky consistency using water or LifeColor Thinner.
Airbrush at very low pressures. (Iwata airbrushes give the best performance and atomisation at low pressures.)
Apply colour in thin coats with a brush or airbrush
Allow to dry completely between coats
Clean your airbrush with airbrush cleaner and flush through with water
Price includes delivery to the UK mainland (excl Scottish Highlands). You can add this product to the shopping basket and pay with a credit/debit card, or with PayPal.